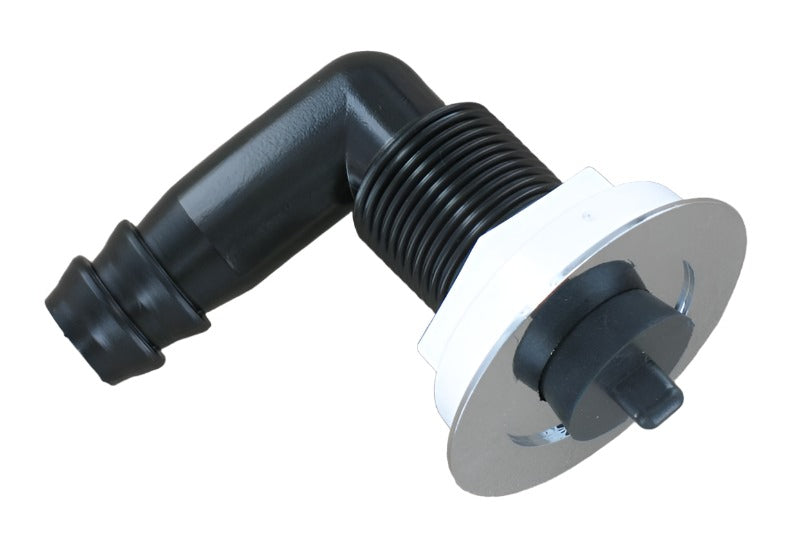 3-4" HB Chrome Drain w- Stopper
ME4008
---
In stock, ready to ship

Inventory on the way
If the drain in your sink is leaking or just really cruddy, replacing it with a new one will make your whole sink seem new!
This sewer pipe elbow drain has a 100 degree angled elbow for complete drainage. The fitting is molded of high impact nylon and the flange is chromed for a shiny, clean look. The stopper (included) allows the sink to be filled and drains quickly when removed. The very flush flange is 2.15" in diameter and fits in a 1.5" hole, which leaves plenty of room for sealant. The elbow extends about 2-1/2" below the underside of the flange and has over 1" of thread to allow the nut to tighten even on thicker fiberglass sinks. Hose barb fits 3/4" ID marine hose. Made in the USA!
Need a different drain? We have many here and can get just about anything!